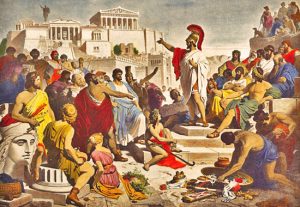 If at any point during your speech a large portion of the audience doesn't stand up and begin singing "God Bless America," you've failed.
If multi-colored balloons fall all over the stage without warning, and you're not running for office, you've succeeded.
If during your talk the entire audience simultaneously transforms into gigantic humanoid cat-people, consider upping your fee.